September 6th, 2010 | Comments Off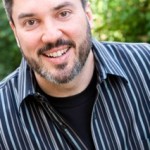 Derek Leman is a rabbi in Atlanta, Georgia. YeshuaInContext.com is about the life and message of Yeshua (Jesus) based on the books, eBooks, audiobooks, podcast and other resources by Derek Leman. Yeshua in Context is a place to find information and inspiration related to the aims and identity of Yeshua. It is a place for beginners as well as inquirers and ongoing learners. Beginners, select the "Beginners" category to get started. I also highly recommend you read the page, "Get Started" ( Click Here ).
For answers to frequently asked questions and articles on the most sought after topics from Derek's blogs and books, visit his information and resources page at MJPassages.com .
You can see more about Derek at DerekLeman.com .
You can order Derek's books and resources at MountOlivePress.com and at Amazon.com and one book, Feast, is at LifeWay.com.
In Atlanta? We'd love to have you visit our congregation. You can find us at TikvatDavid.com .